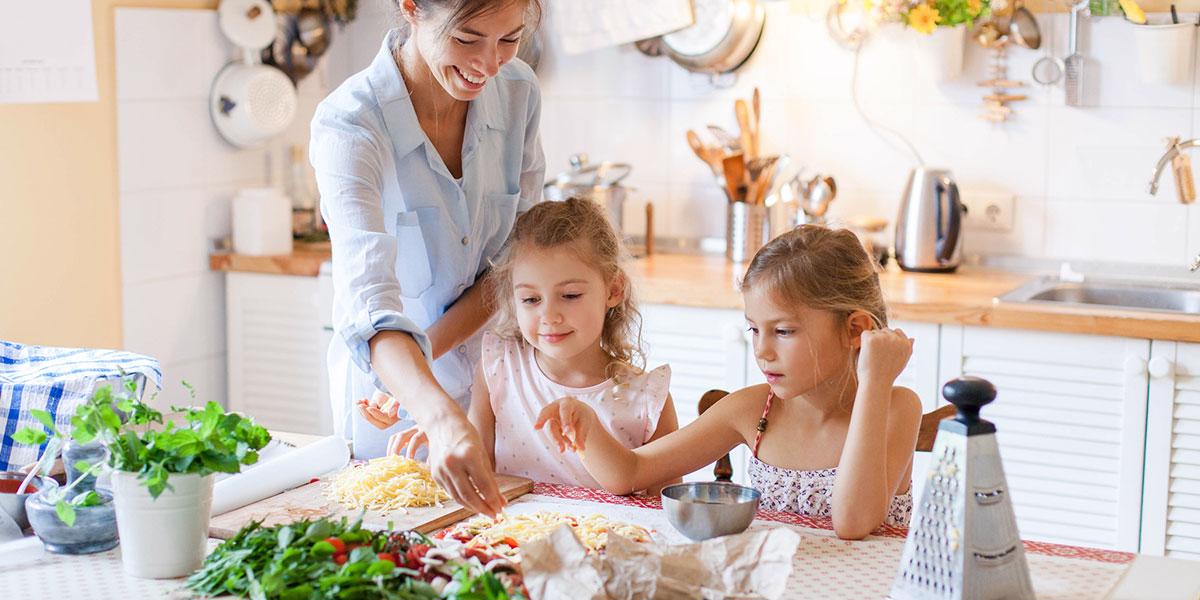 The Alma Cheese Story is Spreading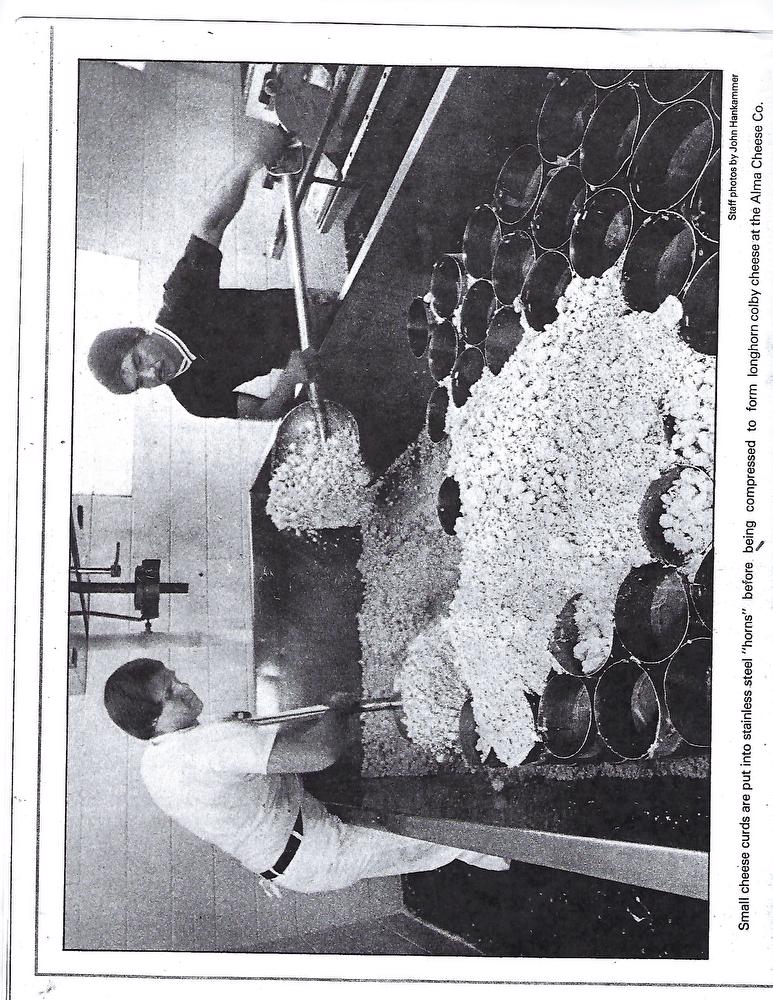 We can't lie, it gets us excited when folks talk about our cheese and the history of Alma Creamery. We're also grateful because it helps us share our story.
To return the favor, we're sharing content from two articles written about Alma Cheese. Thanks to Savannah Rattanavong at The Mercury and Amy Hadachek at the Midwest Messenger for spending time with us. Follow them to learn more about good things happening in our local area and the heartland.
Savannah Rattanavong shared the Alma story in an article for The Mercury connected to National Wine and Cheese Day. Here are some highlights from the article:
With National Wine and Cheese Day approaching on July 25, The Mercury tapped Alma Creamery, known across the state for its famous cheese curds, to provide insight into its operations.
Alma Creamery, a family-owned cheese producer, has been in operation since 1946, except for a roughly four-year period in the late '90s and early 2000s. President Shon Hansen has been at the helm since 2006. "We're a small cheese company within the state of Kansas, and we're one of the few who still make truly handmade cheddar and jack cheeses," Hansen said. "We try to make it better every time. We like to keep a local, family quality to it."
On Wednesday, about six workers, including Hansen, made about 3,100 pounds of basic white and yellow cheddar cheese. Hansen said during this time of year, the company makes cheese about every other week. Employees will continue to make about 10,000 pounds of cheese a month for the next four to five months as they prepare for the holiday season.
With the product being handmade, the process takes time and effort.
It starts by pouring milk into two large vats, which can each hold up to 24,000 pounds, and adding cultures, rennet (an enzyme that initiates curdling) and coloring if necessary.
The mixture is then heated, and after about an hour, separated into curds and whey. Then workers drain the whey from the curds. The curds solidify during this process and are cut into loaves, then turned and stacked multiple times to drain more whey out.
The curds pass through a cheddar mill which cuts them into bits. Then the cheese is salted and mixed to coat evenly.
Some of the cheese will stay in that form, while others are put into a press overnight to form cheese blocks, half-moons and longhorns.
After the cheeses are packaged, some are stored in a cooler to age and develop a robust flavor. Aging time can be anywhere from 21 days to eight years, which is the creamery's oldest cheese. Hansen said a cheese aged for more than six months is considered sharp and after about a year to 18 months, it is considered extra sharp.
Though not a wine pairing connoisseur himself, Hansen recommended a general frame for wine and cheese pairings.
"A lot of people like the sharper cheeses with wine," he said. "A lot of times they like the sweeter wines with a sharper cheese and then wines that have more of a bite to it with a more mild cheese."Amy Hadechek, Midwest Messenger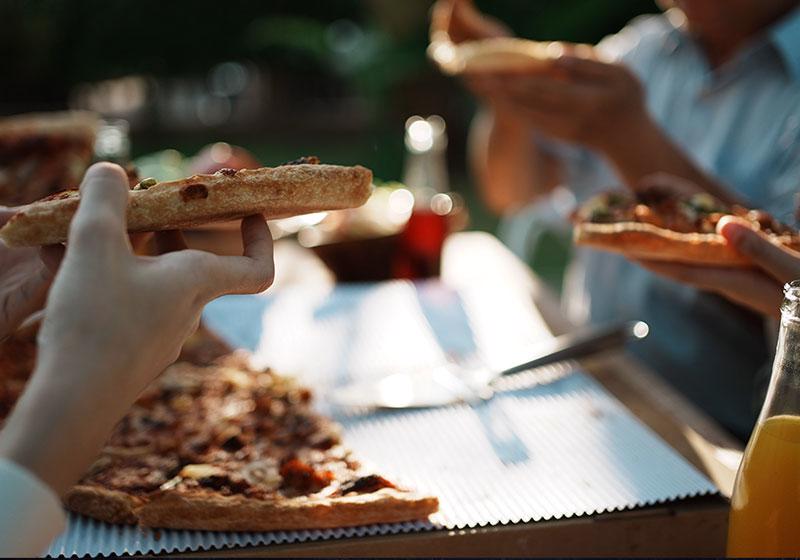 In Midwest Messenger, Amy Hadechek shared the Alma cheese story in November 2021, highlighting the cheese production process and more. Here are some highlights:
The Alma Creamery in east-central Kansas creates cheeses year-round, but activity has ramped up for the holiday season.
"All we do is cheese," general manager Cliff Cain said.
During the holiday season, that means selling lots of gift boxes from the creamery in Alma. Soon, though, the business will be part of a new roadside retail shop.
Located in Alma, 40 miles west of the capital city of Topeka, the creamery has been in the Alma community since 1946.
Over half of their business is in curds, including traditional yellow cheese curds, white cheese curds and pepper cheddar. The company introduced four new flavors a couple of years ago: a dill, Mediterranean, garlic, and a flavor resembling Buffalo wings."Unless you lived in Wisconsin or traveled to a creamery, you may not know what a curd is," Cain said.
Alma Creamery creates cheese in three different ways:
There are pressed blocks, which weigh in at 40 pounds or more before they are cut down into a variety of smaller sizes for consumer and commercial use.
There are pressed horns, weighing 13.5 pounds or more. Those are cut down into full moons, half moons and other varieties for consumer and commercial use.
Lastly, there are curd baskets where the curds are allowed to drain any excess whey overnight in a cool environment before they are transferred into long-term storage or immediate use containers.
Alma Creamery is growing, and is enthusiastic about soon launching a retail store. Plans are for them to be one of the anchor tenants at a large truck-stop called the Flint Hills Plaza off Interstate 70 at the intersection of Kansas Highway 99.
Alma Creamery gets supportive promotion through the Kansas Department of Agriculture's From the Land of Kansas program, which was launched in 1978 as a marketing tool to help promote and develop markets for Kansas agricultural products. Alma Creamery was one of its original participants.
The Hansen family has owned the Alma Creamery since 1986 and are big supporters of the community.
Thanks again to Savanna and Amy for sharing our story.