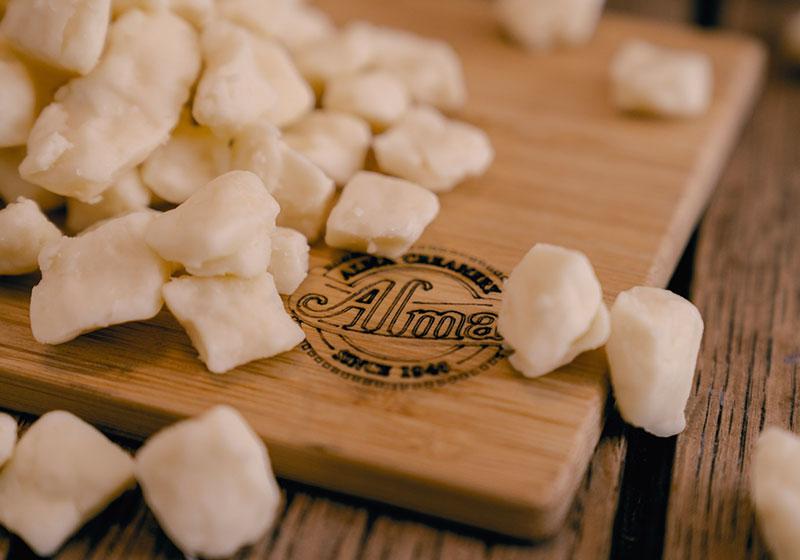 Cool recipes for cooking with curds.
Alma is known for cheese curds. Which makes sense since we produce more than 21 million curds a year. For those not familiar with cheese curds, it's the fresh cheese nuggets that you can eat before it's put into blocks, rounds or other shapes. It makes for a great snack, which is why our tagline at Alma Cheese is nibblin' good.
While snacking on fresh curds is definitely a treat, and trying different flavors is fun, you can also add richness to your cooking by using curds. We've searched some of our favorite sources to find recipes using cheese curds for cooking. Order some Alma cheese and try some!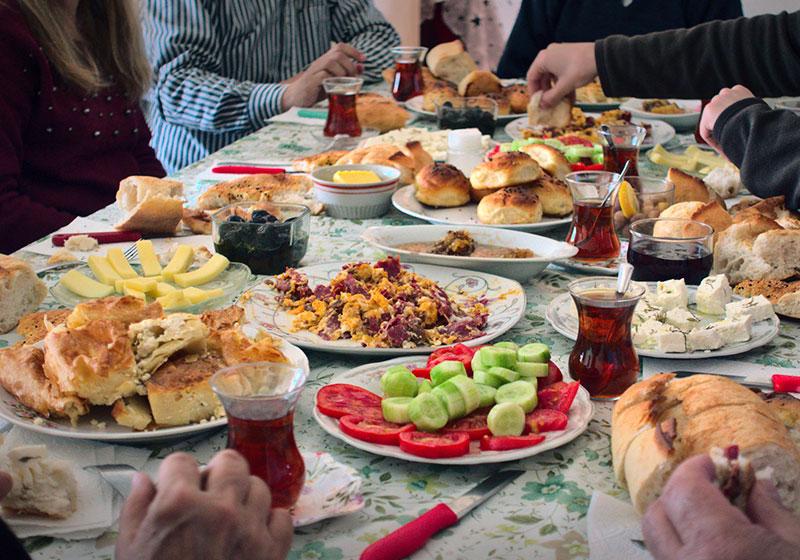 Poutine
Let's look north and start with a Canadian favorite, poutine. This is a rich dish of french fries and cheese curds topped with brown gravy. It came to existence in the late 1950's in the Centre-du-Québec region. Several restaurants there claim to be the first to serve poutine.
To make poutine, you'll want white cheese curds, and our Alma curds are amazing. For entertaining (or a cozy evening at home), pair your poutine with a light, low-tannin red wine like pinot noir. Or for beer lovers, try the crisp sharpness of a pale ale. Ready to try poutine? Here are a couple of recipes to get you started. Authentically Canadian. Easy to Make.
Nachos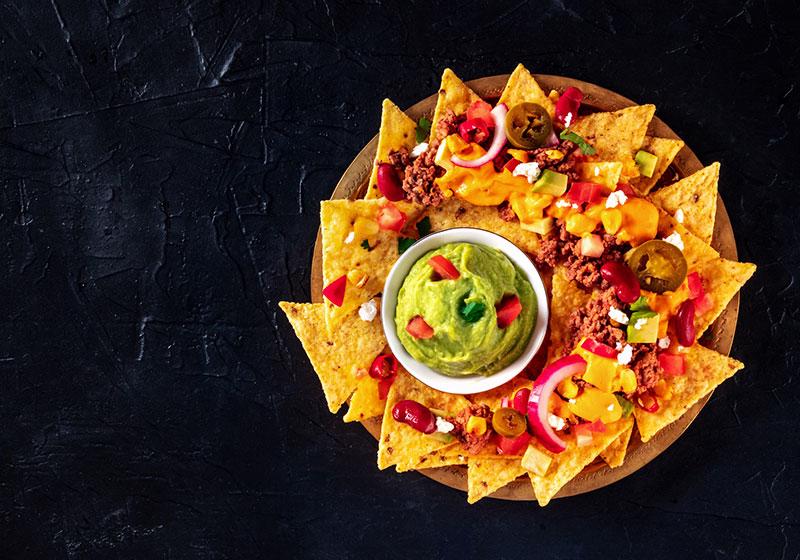 Now let's look south for a fun favorite, nachos. The dish was created by Ignacio Anaya in 1941 for customers at the Victory Club restaurant in Piedras Negras, Coahuila Mexico. "Nacho" is a nickname for Ignacio. Customers loved them and the rest, well that's history.
Today you'll find nachos on restaurant menus with all types of local flair. It all starts with tortilla chips and then, the cheese. Alma cheese curds work great for nachos, rich in flavor and melting just right. For spicier nachos try our pepper cheese curds. Classic white or yellow create a nice base for a variety of toppings. Or get creative with buffalo curds for a different kick of flavor.
Here's a great look at making nachos with cheese curds. If you're looking for inspiration, check out the top 10 restaurant nachos in Kansas City. Topeka. Manhattan KS. Lawrence KS. Let's go nacho!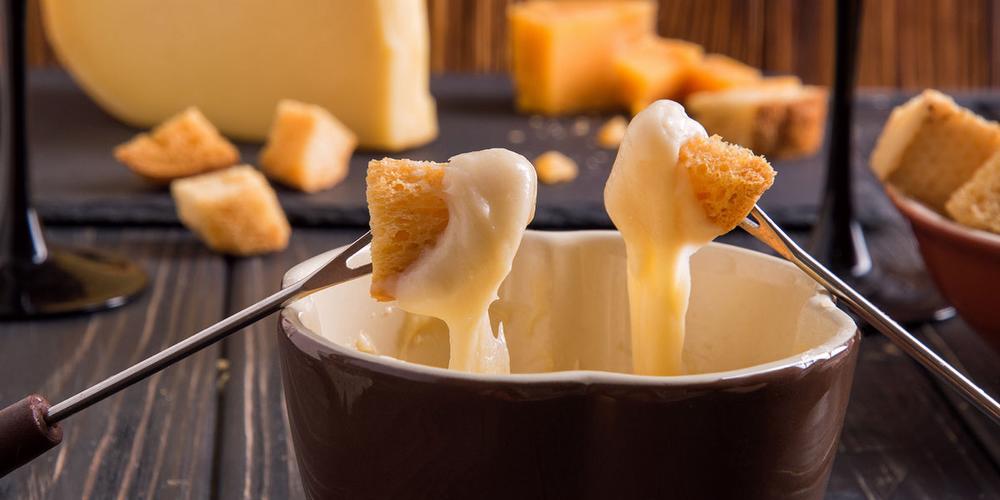 Fried Cheese Curds
Fried cheese? Yes please! Fried cheese is a common food around the globe, from Brazil to Turkey. It's served as a tapas in Spain and for breakfast in Cyprus. And mozzarella sticks are found in Italian cuisine.
Fried cheese curds are commonly referred to as just cheese curds in some areas (with the nibblin' good fresh variety called "plain" cheese curds). Some cheeseballs even call deep-fried cheese curds "cheeseballs".
Fried cheese curd recipes are easy to find online. Want to replicate the fried curds at fast food food burger chain Culver's? Here's a copycat recipe. Looking for a healthier touch? Try these air fried cheese curds. Cooking tip - put fresh curds in the freezer for at least 30 minutes before you prepare and fry them. This keeps them firm.
What flavor of cheese curd is good for frying? All of our Alma cheese curds work great and bring out unique flavor. Try mediterranean or dill for a tasty treat or classic white.
Interesting Takes
Poutine, nachos or fried are common ways people use curds in cooking. But what else is out there? Here's a list of dishes that sound delicious (with cheese curds)!
Meatwads - a crescent roll with Li'l Smokeis and cheese curds wrapped inside.
Bacon wrapped cheese curds. Yummy just like it sounds.
Chorizo, potato, egg and cheese curds. Fried up in a pan (eggs easy over).
Cheese curd skewers to garnish a bloody mary.
Mediterranean mashed potatoes.
There's so much more to explore. What's your favorite cheese curd cooking recipe? Send us an email with photos and we might share it with the world.