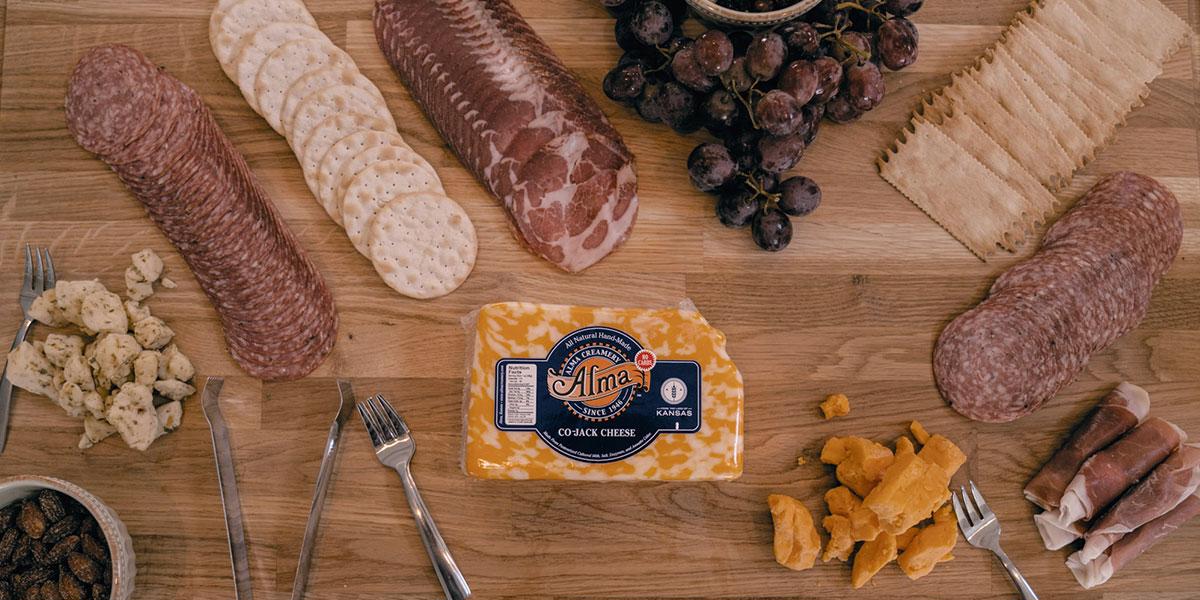 Pairing Cheese for Perfect Charcuterie
Charcuterie is a French term for a branch of cooking devoted to prepared meat products. Think sausages, ham, pâtés, and cured meats. It's perfect as an appetizer or shared with friends and a bottle of wine. But what happens when you add cheese? You have the makings of a delicious charcuterie board.
So what goes into great charcuterie and cheese boards? Let's take a look.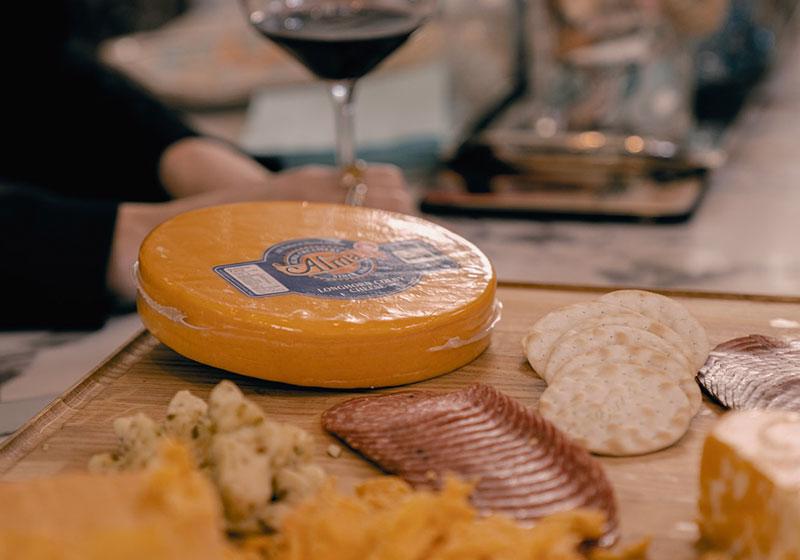 Chef Alli is a chef, educator, speaker and blogger who has deep roots in Kansas. For the past 20 years, she's been on a mission to share her passion for cooking, and creating great dishes with real natural ingredients. She's also a fan of Alma Cheese.
In her article, Creating the Perfect Holiday Charcuterie, Chef Alli shared her tips on presentation, serving suggestions, food safety and more. She also talked about selecting items for your board, and Alma Cheese was a big highlight.
How much cheese do you need? As an appetizer, Chef Alli recommends serving 2 ounces of cheese per person. If it's a main course, double the amount. You can also order extra just in case - and maybe you'll have leftovers to enjoy later!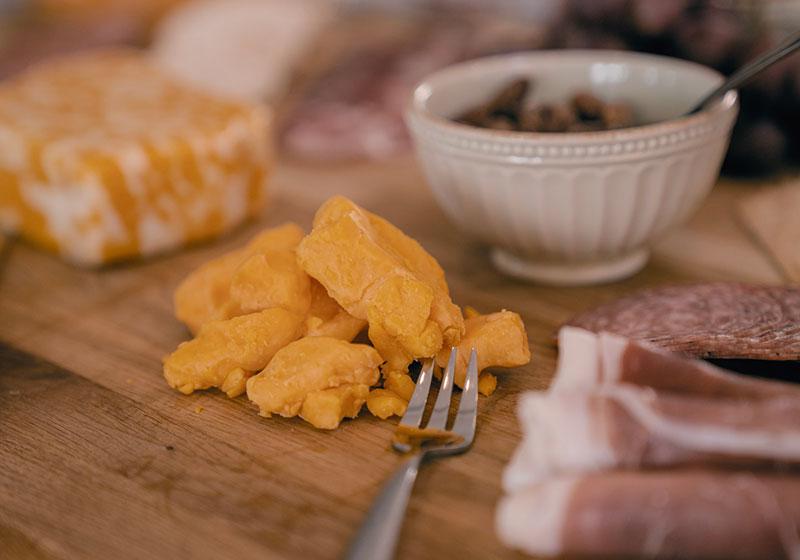 Charcuterie and cheese boards go great with wine, and Alma partnered with KC Wine Co at the KC Charcuterie Fest, June 11th. The event was held at KC Wine Co's vineyard in Olathe, Kansas. So what kind of cheese did we serve? To pair with their wines, we selected Mediterranean curds which are packed with flavor, cheddar for its classic taste, and smoked monterrey jack to provide a hint of smoke, with a smooth creamy texture.
If you're ready to create a charcuterie and cheese board at home that wows your guests, we can help. Here's a quick guide.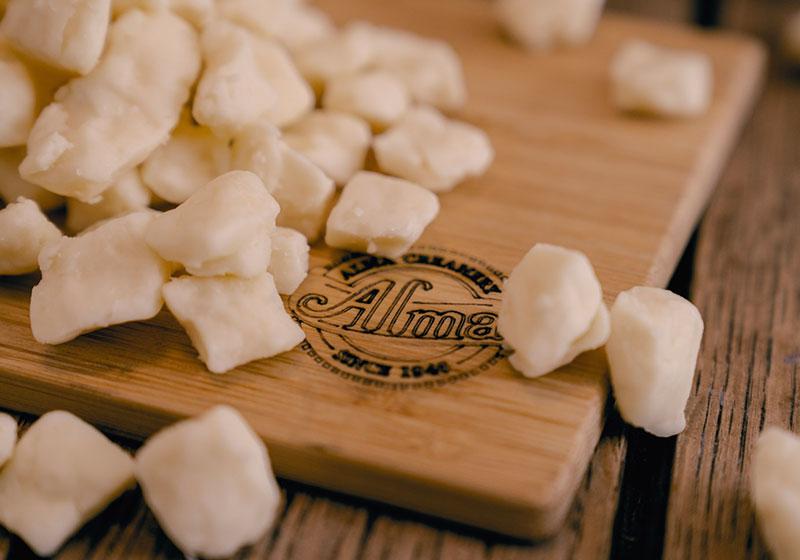 Select your meats. Alma beef summer sausage, sliced thinly, is a great place to start. To round out your selections visit the deli department at one of our retail partners, including Cox Farm (Wichita), Geo's Cheese (Kansas City) and Devlin's Wine and Spirit (Topeka and Manhattan).
Pick your cheeses. A variety of cheese makes your board more interesting. Cheeses can be hard, firm, spreadable or crumbly. We're fans of firm and semi-soft cheeses that are easy to serve. We've put together three Alma cheese combinations that will get your guests raving with a balance of flavor and textures.